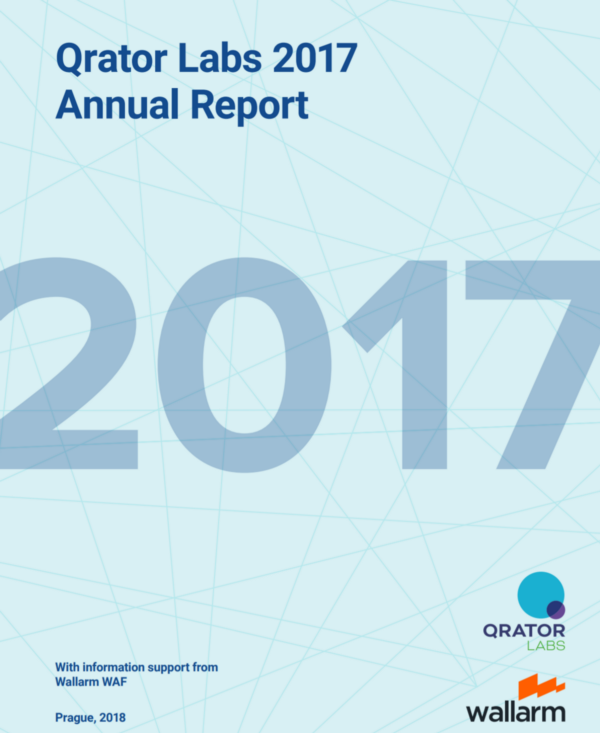 We would like to present you, the reader, a shorter version of the annual Qrator Labs report on cyber- and infosecurity, as well as DDoS, that covers the year 2017. Special thanks to our longstanding partner — Wallarm, for supporting us with content on notable vulnerabilities and hacks.
In 2017 Qrator Labs and Wallarm noticed increasing diversification of threats from a widening variety of attack methods. The range of critical vulnerabilities on today's web is so broad that attackers can choose from many different methods to create problems for almost any organization. A growing number of tools can operate automatically making centralized command & control unnecessary.
If 2016 could be named the year of botnets and terabit attacks, then 2017 was the year of ransomware and routing. The incidents, like Google in Japan and Level3 in the United States, Rostelecom in Russia, and many others demonstrate the persistently strong risks from human factors rooted in mismanagement and insufficient automation. A brave engineer who confidently cancels an important automated script could create the possibility of severe issues in internet service availability and accessibility.