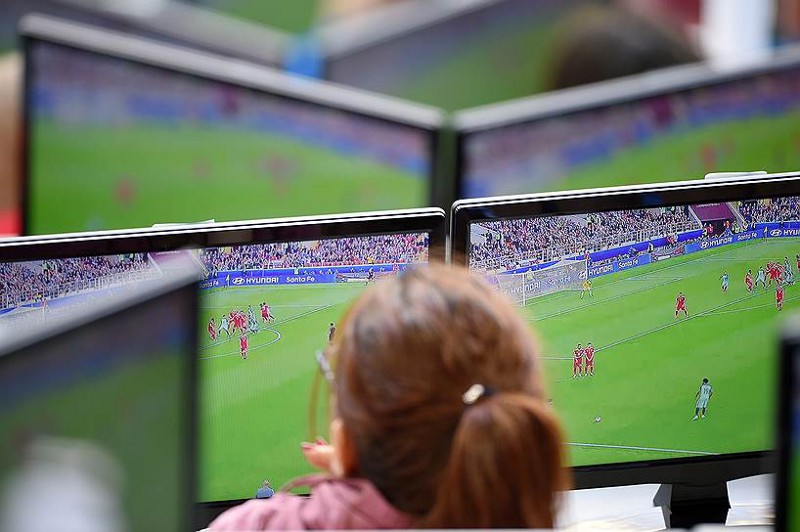 During the World Cup 2018 active period traffic of online stores has decreased by almost 1.5 times. Online games and Forex sites attendance felt even stronger, Qrator Labs found. The days of Russian team's plays made the drop even more pronounced and evident. Such dynamics are tied not only to the popularity of football matches but also the holiday season, explain market participants.
During the World Cup football championship some Runet's online resources have lost significant traffic, according to the Qrator Labs' report based on statistics for May-July 2018. Online stores and merchant's traffic declined by 46%, while the attendance of trading platforms (including Forex) decreased by a third. Online games experienced an absence of 14% of regular visitors.
In the days of Russian national football team matches, traffic changes were more significant: online games audience decreased by 38%, trading platforms' — by 28%. However, most visitors returned right after the games ended.
President of the Internet Trade Companies Association, Artem Sokolov, says that there are no "cardinal changes" in online trading traffic during this month. However, he admits that there is a slight drop, which could also be caused by a seasonal factor. Other market participants speak a similar version. "We see some traffic decrease on the licensed forex dealer Alpari platform. We do not rule out the influence of the 2018 Football World Cup, but firstly we associate this fact with the holiday period" — Kommersant was told by Alpari Forex. World Cup did not have a significant impact on the dynamics of the gaming projects audience — as usual, in the summer, user activity declined, agrees the head of the Mail.ru Group gaming department Vasily Maguryan.
Other Runet online resources, on the contrary, experienced peak loads, notes Qrator Labs.
Most of all — multiplied by six — increased the traffic of online cash registers used in retail trade, hotels, and restaurants. However, on the contrary, in the days of the Russian national team games, it decreased by 1.4 — less offline purchases were made. Online taxi traffic increased by half but slightly felt during the Russian team matches, by 12.5%. A similar trend is typical for banks — with an overall increase in traffic by 27%, during the Russian team matches it reduced by 38%.
Bookmakers online resources popularity increased, the report says. According to Dmitry Sergeyev, the chief executive officer of Bwin Russia, the daily influx of new customers making football bets increased three to four times compared to the period before tournament start. The average regular attendance of the Bwin website has grown at least three times, during Russian national team matches — five times. "There is a huge interest" among new customers who have never before betted on the sport, Mr. Sergeyev states.
Traffic of the media resources covering World Cup news almost doubled, for sports news resources it multiplied by four times. Thus, attendance of sports sections significantly increased for "Ramber / Media," "Lenta.ru" and "Gazeta.ru," confirms Anton Suchkov, Rambler Group' Digital Strategy, and Communications Director. According to Liveinternet, "Championship" project was visited by more than 21 million unique users for the last 30 days. "World Cup 2018 in Russia with successful national team games drew the attention of a much larger audience than the 2016 unsuccessful Euro Cup", explains Sports.ru founder Dmitry Navosha. Sports.ru website and mobile applications combined monthly audience exceeded 20 million unique visitors according to Google Analytics. For comparison, before the World Cup average number was 10,5 million viewers.
Peak attendance for online resources broadcasting World Cup matches surpassed usual by 50 times, and the number of simultaneous Internet viewers watching key World Cup matches reached 2,5 million, says Ngenix CEO Konstantin Chumachenko. "We did not observe total traffic drop during World Cup, just the traffic overflow from one segment to another and an increase in values. The load on many resources has increased multiple times, but most of the services have been running in the usual mode", explains the Qrator Labs CEO Alexander Lyamin.