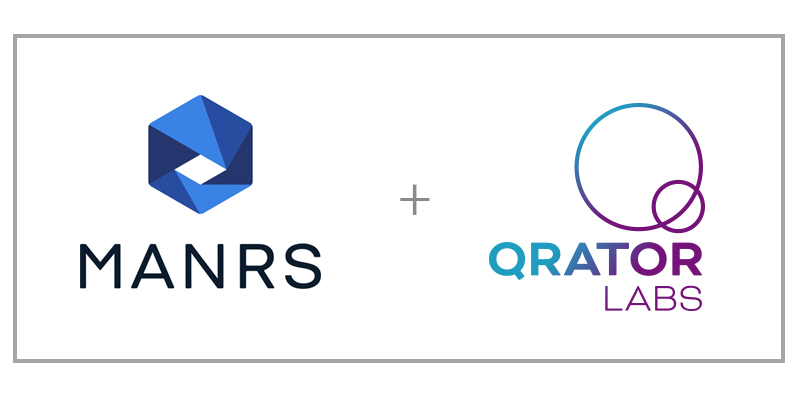 Qrator Labs has become a MANRS partner to pursue more reliable and secure internet routing.
We're almost in 2022, and despite all the attempts to eliminate BGP hijacks, route leaks, and spoofed public resources for DDoS attacks, routing incidents and threats are growing increasingly dangerous every year.
It is difficult to persuade individual autonomous systems operators to follow security norms and apply filtering policies, even in the shade of a looming disaster. Qrator.Radar has been doing this for years already: providing valuable security information and incident notifications for connected autonomous systems.
Yet, still, it is not enough.
At the same time, the MANRS initiative has gained a lot of positive traction in the last few years, collecting Internet Exchange Points (IXPs), network operators, CDN and cloud providers, and equipment manufacturers under one goal - reduce the routing security threat surface.
It took us too long to get on track with the MANRS initiative, but this partnership will help align our efforts. Together we will make a joint effort in providing more awareness to global Internet actors and share our combined expertise on BGP routing.
You can expect to hear from us (Qrator Labs and MANRS) soon enough.